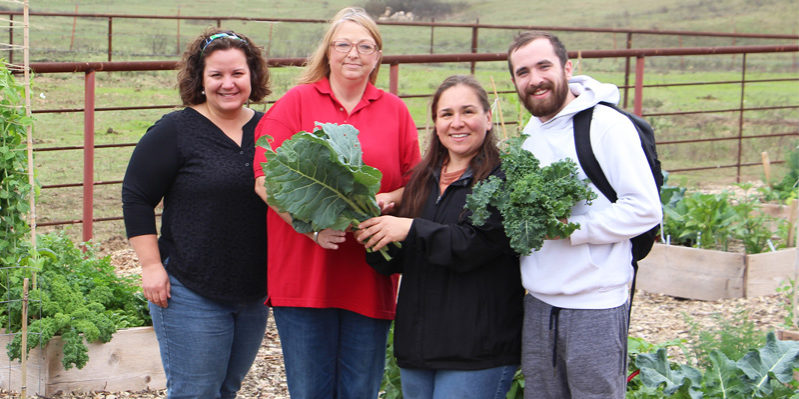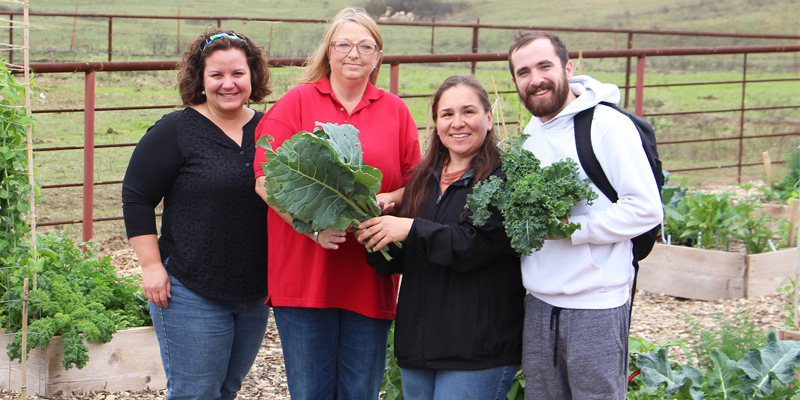 When you hear the word "agriculture," what comes to mind? The most obvious are jobs directly connected to farming. In fact, agriculture is a field with more than 200 different career options that is expanding and innovating every day.
In the next five years, there will be nearly 58,000 annual openings for college graduates in agriculture, food, renewable natural resources, and the environment. But not enough graduates will be available to fill those openings, according to a new report by Purdue University in Indiana and the US Department of Agriculture.
And although it's not the first thing most Americans think of in relation to the economy, agricultural products are among the top US exports and a critical component in the world market. America exported a record $140.9 billion in agricultural products last year alone.
Changing food demand and climate challenges will present agriculture graduates with many new opportunities in the next decade. "Skyrocketing consumer demand for local and regional food is an economic opportunity for America's farmers and ranchers," USDA Secretary Tom Vilsack recently noted, adding that success is a result of "entrepreneurship, sound business sense, and a desire for social impact."
With these new demands on the agriculture industry, North Central Texas College is at the forefront of educating future agriculturists. From training students in Farm and Ranch Management to Sustainable Horticulture, Landscape Design, and Equine Management, NCTC offers a program to get students off to the right start.
For those who are interested in a specific facet of agriculture, a program can be tailored to meet their needs. "We're small enough to structure the program around each student's goals to make sure they're getting the training they'll need for whatever direction they'd like to pursue," says Steve Keith, Chair of the NCTC Agriculture Department.
Instructors in the NCTC Agriculture Department think it's critical for students to get direct experience with what's going on in the modern farming community. "I want them to see it; to touch it; to do it" Keith says. This direct experience is important because of the dramatic changes in agriculture over the past few decades. To accomplish this, students spend a large part of their time working at the college farm, the equine facilities, horticulture gardens, and various local farms. "You can't stay in the classroom to fully understand the dynamics of the agriculture industry today," says Keith.
For students choosing to attain a four-year degree, "not only do we have our own degree programs, but we have articulation agreements with several Texas universities," Keith said, "and if students choose to continue their education they are able to transfer to these to complete their Bachelor's degrees and beyond."
For more information about the NCTC Agriculture program, contact Steve Keith at (940) 668-4217 or skeith@nctc.edu.
Farm & Ranch Management
The Farm & Ranch program is designed for students who plan to pursue a career in the farming and ranching industry. In approximately 70% of the agriculture courses required for the Farm & Ranch Management AAS degree, students complete hands-on experiences at the Experimental Farm which is approximately 110 acres located about ten miles from the Gainesville Campus.  A herd of approximately 30 head of registered Red Angus cattle is maintained on the farm.  In addition to working with the beef cattle herd, students also work with the breeding bulls in the bull development program evaluating and recording data for animals in the growth and development phase, breeding soundness exams, carcass evaluations and grading using ultrasound technologies. Students also develop and monitor test plots for their agronomy and forage production classes.  Keith says, "these practicums foster practical, educational, and authentic experiences in animal science, beef cattle production, pasture management, livestock business, animal nutrition, and computer applications specific to agriculture that are utilized by professionals in the industry.  Students learn the skills, equipment, technology, and practices applicable to the management of farms, ranches, and other agricultural businesses."
Equine Science
North Central Texas College is located in the heart of the horse industry of North Texas.   It is a diverse industry that supports a variety of activities in regions throughout the country. Of the approximately 9.2 million horses in the United States, nearly one million reside in Texas.
The Equine Science program offers hands-on experiences in training, breeding and management, as well as classroom instruction on the science and business aspects of the horse industry.  Students can choose from two AAS degrees and four certificate programs.  "Our goals are to offer a well-rounded, quality education for those students interested in becoming an equine professional, to provide the students with instruction and experiences that mirror real world requirements, and in turn put forth a hardworking, reliable student that will be a true asset to the industry," said Becky Terrell, Equine Instructor.
In addition there are a number of equine related extracurricular activities including Stock Horse Team, Rodeo Team, Horse Judging, IHSA Western and English teams, providing students the opportunity to compete in an intercollegiate format that will contribute invaluable life lessons as part of their education experience.
Horticulture
Horticulturalists produce plants for human food and non-food uses, including for gardens, landscaping, floristry, and commercial greenhouses and produce sales. Horticulture offers a wide range of satisfying and creative career paths for virtually every interest and aptitude.
"With the green industry exploding and the demand for beautiful landscapes, this is an exciting time for our students. Our program is on the cutting edge of horticulture and sustainability—preparing students to not only grow quality food, locally, but to also embrace the other areas of the green industry such as landscape design and maintenance and greenhouse and nursery management," said Ashley Hartman, Horticulture Instructor at NCTC.
Students spend time on the NCTC Horticulture farmette, which includes two outdoor classrooms, a greenhouse, vegetable gardens, experimental plots, a mini-vineyard, a fruit guild planting, and multiple ornamental gardens.  "These facilities are not only beautiful but allow students to develop their horticultural skills and directly apply their classroom education," Hartman stated.
"When a student contacts us, we will work with them one-on-one to get them where they want to go," Keith says, "What we do in this program is to take students that love agriculture and give them the skills they'll need to continue in the field and succeed in the modern marketplace."
For more information about the NCTC Agriculture program,
contact Steve Keith at (940) 668-4217 or skeith@nctc.edu.