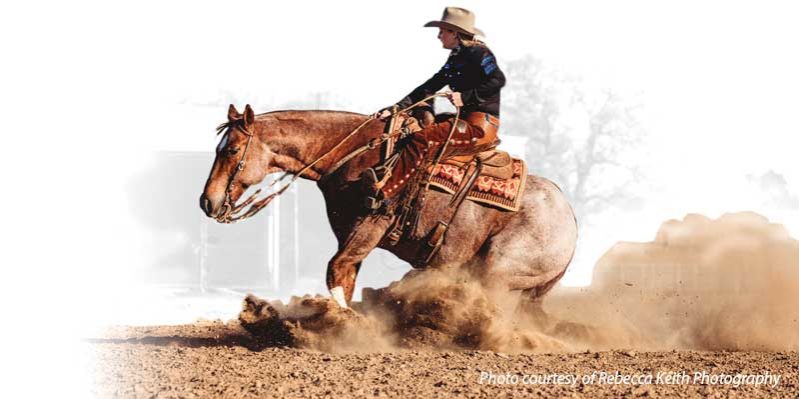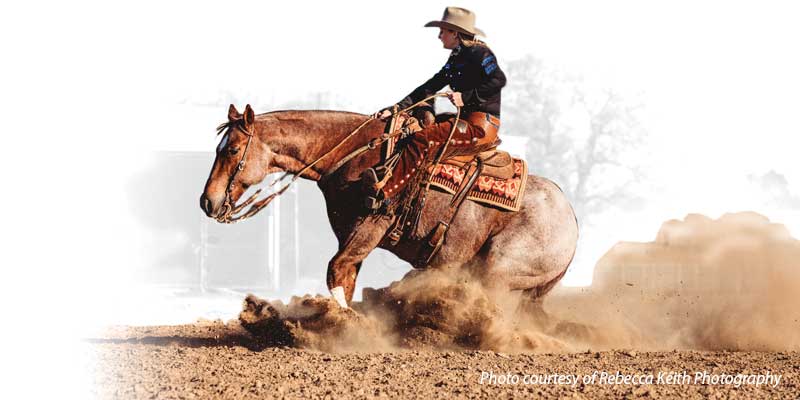 Away from the classroom, a select group of NCTC's agriculture and equine science students are "rockin' it" in rodeo arenas whenever they get the chance.  It started when the NCTC Stock Horse Team took home the World Champion title at the Western Horseman Stock Horse World Show during the Fall 2018 semester, placing first in the Division 1 Collegiate Competition ahead of Texas Tech University and Texas A&M University, who placed second and third, respectively.  
This semester, the team was invited to compete in the National Reined Cow Horse Association's Fort Worth event — the 2019 Celebration of Champions Horse Show — and its individual riders
accrued enough points to garner the overall Team Championship. 
Meanwhile, NCTC's Intercollegiate Horse Show Team finished as Reserve Champion High Point Team at its first show of the spring semester. Team coach and equine science instructor Cathy Luse, herself a NRHA World Champion and AQHA Professional Horseman, says competing at top levels in intercollegiate competitions like these "is a huge asset" for the NCTC team members, as they compete on a big stage and build connections and social networking in the equine field.
"Competing at top levels in the intercollegiate competitions also educates our students on the overall health of the horses," Luse adds. "Not only just general health of the animal, but specific to each discipline, (they learn) what keeps the horses in optimumperformance health."