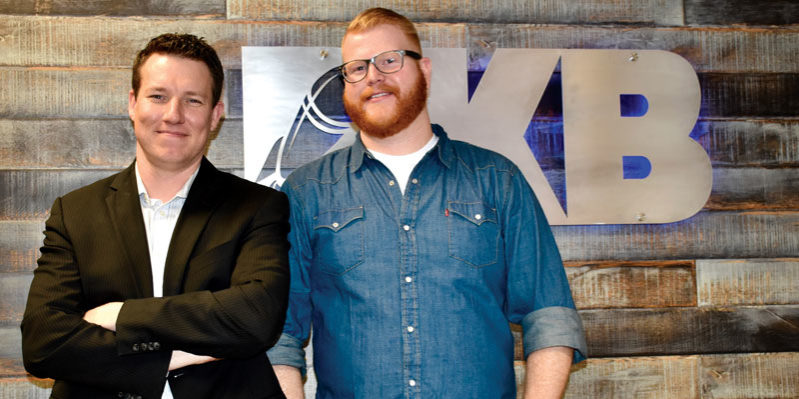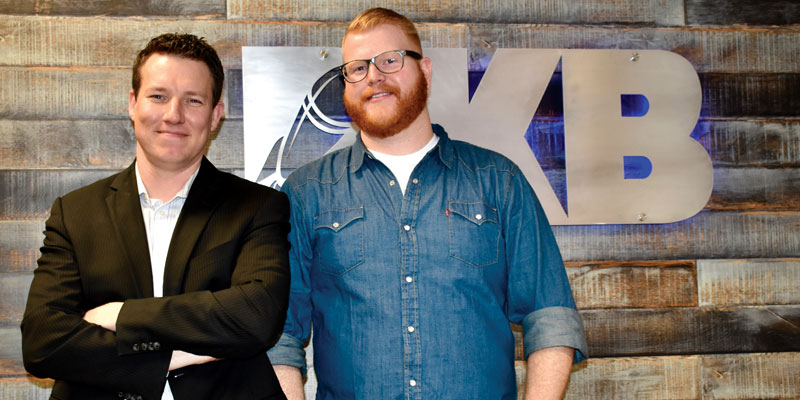 Cyber Security. The name drips with mystery, coolness and a geeky image of digital detective work. And that's even if you don't watch TV shows where evil, tech-savvy villains steal data and finances on a massive scale while crimefighting computer wizards track them with their own keyboard gymnastics. 
Away from the silver screen, students at NCTC are training for cyber security jobs in North Texas, with some employed locally by a host of data protection companies.
Susan Svane, Information Technology division chair at NCTC, acknowledges the air of intrigue that surrounds cyber security given cinema's obsession with the idea of good guys and bad guys duking it out in the digital realm. But, she says a better reason to like NCTC's Cyber Security program is the job outlook it represents. In DFW alone, industry insiders estimate that some 6,000 cyber security positions are unfilled, and it's a trend that's expected to continue. 
In today's digitized world, Svane says, "Everyone's at risk of suffering security breaches," and keeping data and systems safe is a global business priority that's sure to grow. She notes that students who excel at cyber security tend to be driven and excel at solving puzzles and staying one step ahead of "the black hats."  
Keith Barthold, CEO of DKBinnovative in Frisco, makes his living in this field and is an industry partner with NCTC's Cyber Security department. He agrees that maintaining "a full spectrum of cyber defense strategies" is particularly crucial for companies in industries like financial services and healthcare and those with U.S. Department of Defense (DOD) contracts, and he notes that security and compliance go hand-in-hand. 
"A common misconception about this field is that it's all about ethical hacking," Barthold says. "But it's not always that sexy. Mostly, it's about 'best practices' and compliance. … The real goal is to make sure our clients have cyber defense strategies in place, and that they maintain them and make sure they are followed. … Compliance is very straightforward. You either are or you aren't. And if you're not, then your security is compromised." 
Svane says NCTC's Cyber Security program, which opened in 2014, was "built from the ground up,"  and prepares students for careers in information security with training that includes monitoring firewalls and intrusion prevention systems, and overseeing security operations center management. A grant from the U.S. Department of Labor enabled the college to upgrade its labs and develop an instructional model with a priority of "hands-on skill-building," which she believes is critical to helping students stay on top of the dynamic field.
Sometimes, a university program puts an emphasis on theoretical knowledge, she explains. "That's certainly helpful, but graduates might not have the real-world skills to get a job, or excel at it."
NCTC's Cyber Security program offers a certificate in addition to an Associate of Applied Science degree.
Opportunity Knocks
Keith Barthold, CEO of Frisco-based DKBinnovative, has a long history with NCTC. He was a dual credit student at Valley View High School in the late 1990s and says one of his first jobs was with NCTC's IT Help Desk.  Now he's a member of the college's Information Technology Advisory Committee and a partner in the TechHire Grant. 
Last semester, DKBinnovative employed NCTC student Calvin Fuller via TechHire, then hired him in December as a Virtual Security Information Manager (VSIM).
"Our timing was perfect on that," Barthold says. "Calvin got to throw himself into a project and prove himself. It worked out well for both of us."
This semester, the company has a second NCTC intern.
Jobs of the Future
The field of cyber security is still evolving right along with technology, generating jobs at a faster pace than the national average, and the Bureau of Labor Statistics projects a growth by 40 percent during the next decade. Wages in this dynamic industry are ahead of the national average as well, with cyber security agents earning a median wage of nearly $90,000 a year. 
Beyond the appeal of good salaries and a promising job market, Susan Svane of NCTC's Information Technology division says cyber security represents "jobs with diversity — with different challenges and puzzles every day."
Cyber Specialties
NCTC offers hands-on classes in areas like intrusion detection, operation system security and advanced network defense.  Potential jobs include:
Vulnerability Assessment Analyst: Works internally to identify security problems and correct them before someone can break in from the outside.
Security Engineer: Serving on the front line of managing servers and firewalls in addition to the day-to-day issues with corporate networks.
Penetration Testing Specialist: A "white hat hacker," often an outside contractor, who attempts to break into networks in order to search out security flaws.
Digital Forensic Specialist: Trained in the magic of recovering information that was deleted from drives and phones.