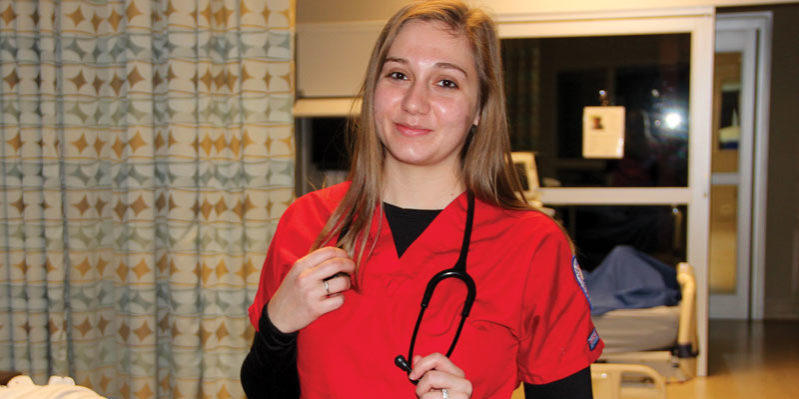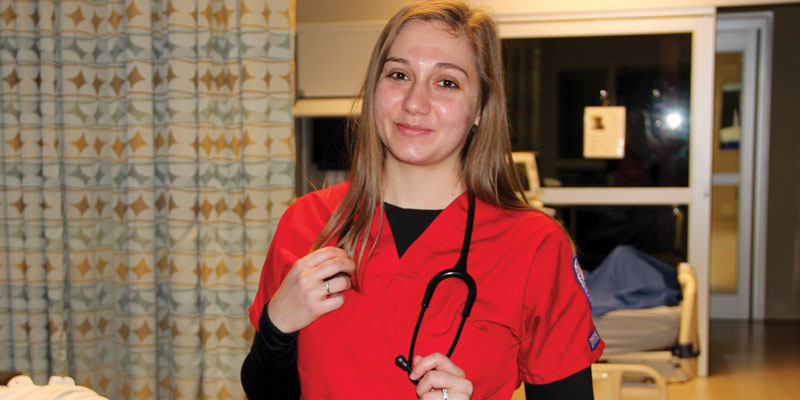 Besides NCTC's popular Associate Degree in Nursing (ADN) program, NCTC has a 12-month LVN to RN Transition program to prepare students to take the NCLEX-RN licensure exam to become a registered nurse. 
But, the most novel development to come down the pike in NCTC's Nursing department is a brand new "blended program" the college has forged with Texas Woman's University. Almost unbelievably, this unique NCTC-TWU partnership gives nursing students an opportunity to earn an ADN and a Bachelor's of Science in Nursing (BSN) concurrently.
NCTC nursing student Kristina Fortenberry, age 23, says she was thrilled when she was invited to participate in the blended program by Diane Neu, one of her instructors. A 2013 graduate of Billy Ryan High School in Denton, she had previously completed NCTC's Certified Surgical Technology program, then returned to school this semester for nursing classes.
"I thought about a business degree, but my heart wasn't in it," Fortenberry says. "Nursing was something I always wanted to do — probably because my mom was in and out of hospitals a lot with multiple sclerosis when I was young, and I had appendicitis and some other medical problems. It was always the nurses who were there on the front lines, holding our hands and explaining things to us. …They do important work."
Plans for the NCTC-TWU partnership were finalized in January, and the two-year program launched this semester with Fortenberry and less than a dozen others enrolled in online TWU classes in addition to their NCTC studies. The program's first graduating class walks the stage in December 2020, having earned both associate and bachelor's degrees through an intensive combination of the NCTC and TWU coursework, plus clinical labs.
With this program, all the TWU classes are online, Fortenberry explains, so her class routine this semester involves two NCTC classroom courses, plus clinicals, and two TWU courses.