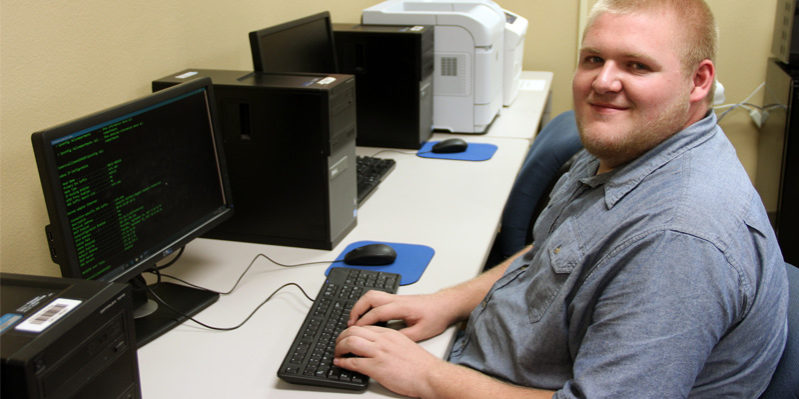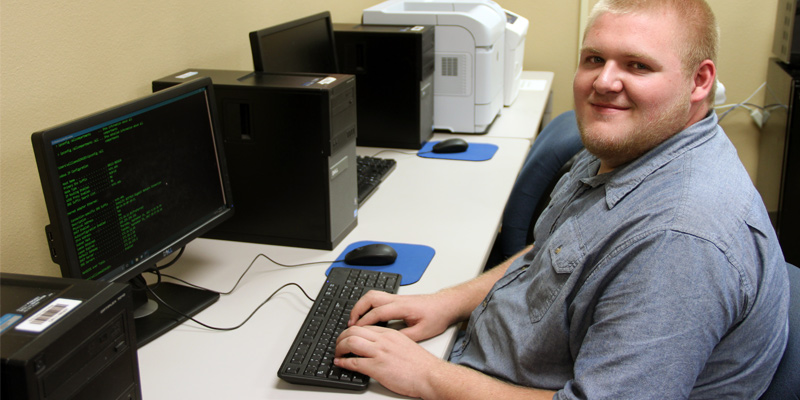 Always interested in computers, Dalton Williams knew his future was going to be in information technology.  At NCTC, Dalton, found the perfect fit by matching his protective nature with his IT interest in the cybersecurity program.  Dalton is a do-gooder at heart, and cybersecurity fits his personality and his interests.
Dalton saw information about the TechHire program and sought out more details.  He connected with the TechHire advisor and has been benefitting from the program ever since with scholarships and access to support services. Seeking IT relevant work experience, Dalton connected with an NCTC Career Advisor in the Career Services Center.  The advisor helped him create a LinkedIn profile, build a resume, and apply for an IT job at MFG Texas.  While Dalton didn't get the first job at MFG Texas he applied for, it took less than 10 days for him to get another job offer from the company.  So far Dalton has no student loan debt thanks to the TechHire program and his job at MFG Texas.
Since enrolling at NCTC full-time in fall 2016, Dalton has made the Dean's list twice, and he's on track to complete an associate degree in the high demand field of cybersecurity in December 2018.