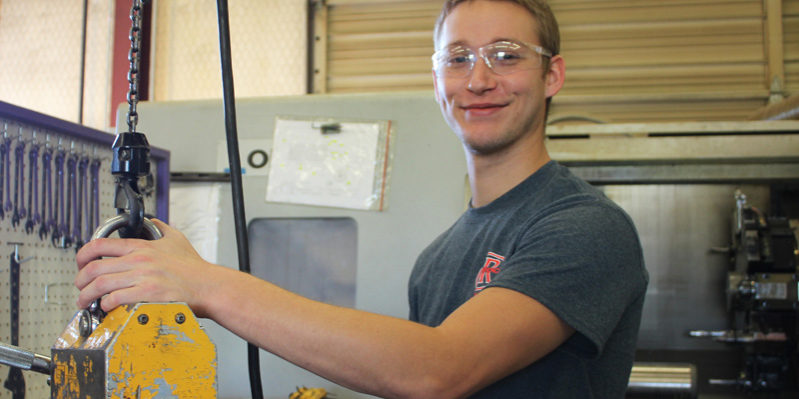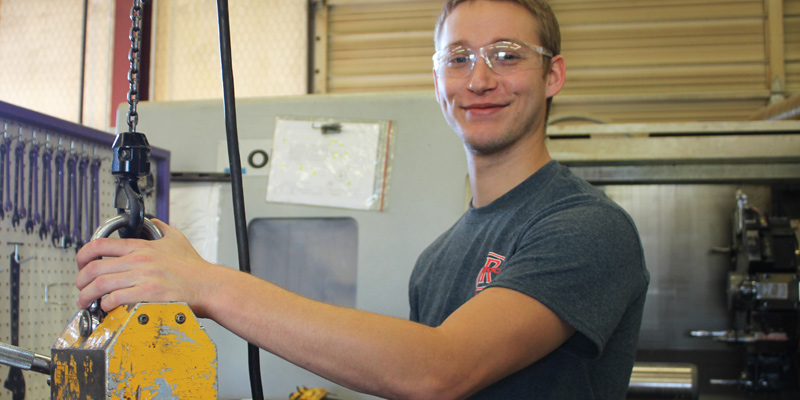 Christian Taylor Dishman, 26, will be graduating with an Associate of Applied Science degree in Machining Technology in May 2018.   He is also lead machinist at Red Rock Machine & Tool, Inc., where he has worked for 4½ years.  Taylor decided about two years into the job as a general operator that he didn't want to be "just the guy that hits the buttons."  He wanted to be the guy that writes code and fixes problems.  That is when Taylor decided to enroll in the Machining Technology program at NCTC.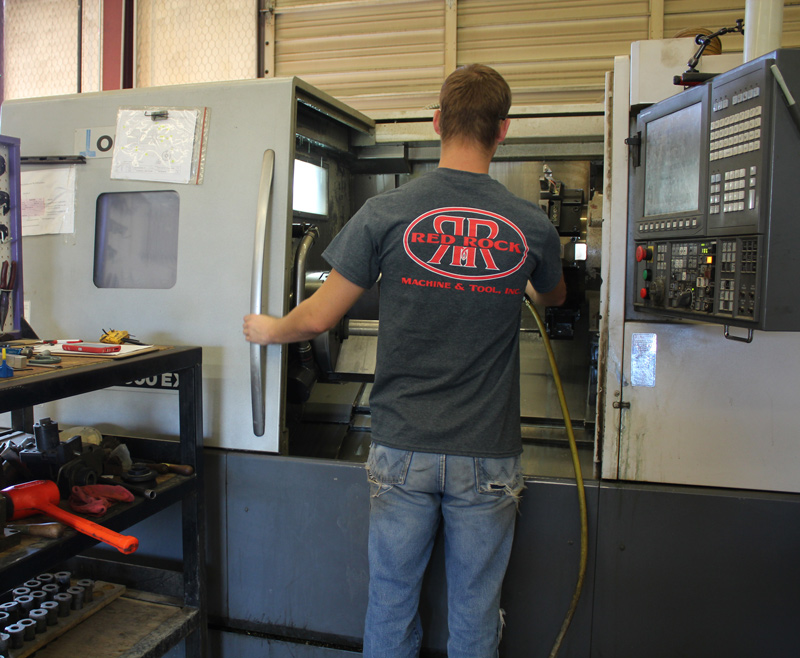 Taylor expressed that he likes the "hands-on" approach that NCTC offers.  He said, "It has made my job easier.  Instructors Jeremy Carroll and Keith Roberts work well together with combined expertise in manual and CNC machines. It is a well-rounded program. Not only have I gained hands-on experience with the various machines, but attending NCTC has taught me responsibility and discipline in areas such as time management and the importance of showing up to work every day and on time."
Aaron Spicer, Shop Supervisor, said that while Taylor started on the ground floor, he has proven himself to be a valuable employee and was promoted to lead machinist/supervisor in a matter of a couple of years. Spicer stated, "I like the opportunity to hire guys right out of school. They have fewer bad habits, and it gives us the opportunity to train them the way we want them to be trained."
Meanwhile, Taylor is living the life. He has traveled to see the Mayan pyramids in Belize and recently spent two weeks in New Zealand, things he would not be able to do were it not for his supervisory position at Red Rock Machine & Tool, Inc.
---
Industry Partner Focus
Red Rock Machine & Tool, Inc., specializes in manufacturing high quality precision parts for various industries, including mass production for the petroleum industry. The company has quickly grown over the past eight years from a two-machine shop to 14 machines, and is ISO 9001 and AS 9100 certified.
For more information about Red Rock Machine & Tool, Inc., www.redrockmachine.com
 Tuition assistance and paid internships in Machining Technology are available through the TechHire grant.