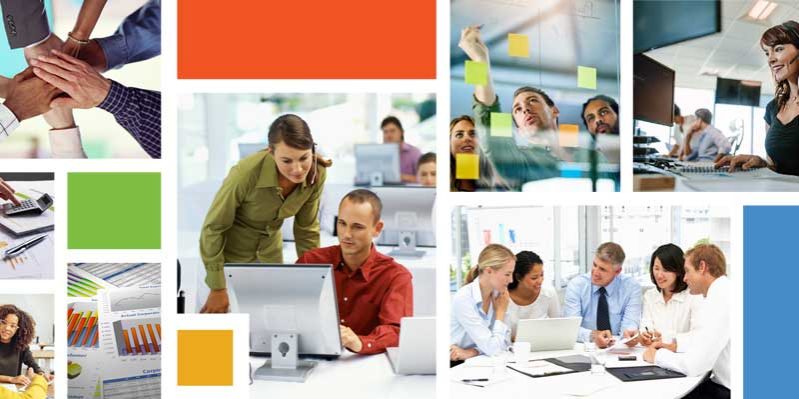 How can you go wrong with a business management degree?
Are you interested in positioning yourself for a better entry-level opportunity, or perhaps vying for a promotion in your current job? Whether you want to work for a large corporation or go into business for yourself, North Central Texas College's Business Management program can prepare you for a rewarding career.  You will have the opportunity to immediately apply what you learn in the workplace and/or transfer to a university to pursue a bachelor of applied science degree.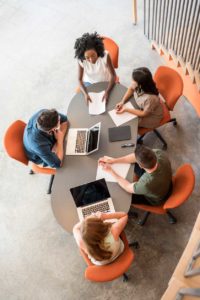 "An NCTC Business Management AAS or certificate prepares you for the full range of possibilities," says Doug Akins, Business Management instructor.  "The marketplace is constantly changing. Our program gives students the flexible skills set they will need to adapt to these changes.  This will be valuable to them whether they open a business in their local community or seek a position at a large corporation." Curriculum includes accounting, human resources, customer relations, marketing, organizational behavior, international business and trade, and business law and contracts, as well as a focus on oral and written communication skills, interpersonal skills, and leadership skills—the soft skills so important in today's workplace.  NCTC's Business Management faculty have many combined years of experience in business management and leadership.
Business Management, a broad field of study that covers everything from marketing and information systems to leadership and human resources, owes much of its value to versatility. Business Management students acquire knowledge and essential competencies in all foundational areas of modern business, across all industries and their subsectors. The principles of accounting apply no differently to the books of a small, family-run restaurant than to those of a large, multinational corporation; information systems function precisely the same way whether they're located in the basement of a fledgling nonprofit or the front office of a real estate tycoon.
Likewise, the leadership skills that students gain from coursework in business management transcend any specific field or workplace. Our Business Management degree program emphasizes communication skills, team-building ability, conflict resolution and critical thinking skills-all pillars of effective leadership-and prepare students to rise through the ranks of whichever employment sector they choose. Rather than confine themselves to a certain profession or industry, business management students render themselves attractive to employers of all kinds.
Some of the most common professional titles open to business management degree holders exist across industries. Supervisors, shift managers, assistant managers, project managers, directors of operations, directors of finance and so forth are ubiquitous positions in fields ranging from healthcare to home construction. These skilled professionals manage one or more of the three bedrock components of every successful business: people, processes, and profits.
In addition to the Associate of Applied Science degree and certificate, new this year is an Occupational Skills Award (OSA) that incorporates competency-based learning techniques through online courses. It is designed to expedite entrance into the workforce and can be completed in eight weeks.
Bridging the gap between the academic world and the employment world:
Bridging the theories, vocabulary, and classroom experiences with the real world can be strengthened through the use of an external learning experience.  The external learning experience allows a student to have practical, hands-on training and to apply learned concepts and theories in a workplace setting.  Students completing the Business Management AAS must complete a cooperative education course in which they gain practical work experience, enhance skills, and integrate knowledge.
For more information about NCTC's Business Management program, contact Dr. Cherly Furdge, Division Chair – Public Administration and Management at 940-498-6238 or email cfurdge@nctc.edu