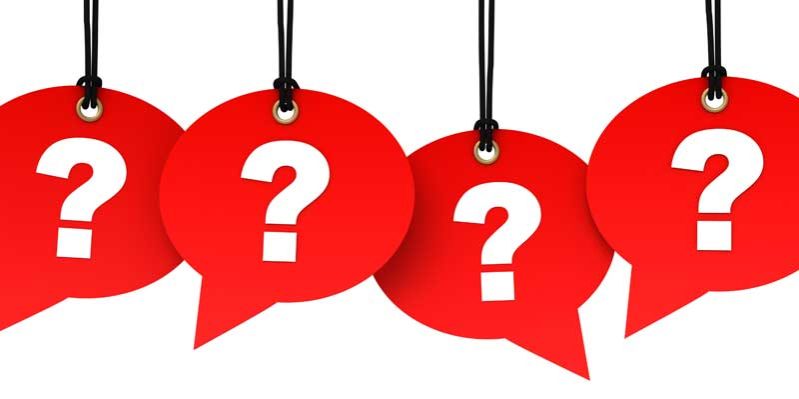 The flexibility and options within the higher education system in the U.S. can be both exhilarating and confusing.
Educational goals are often tied to a particular level of completion and the corresponding certificate or degree.  Not sure what's what in that realm?  Read on!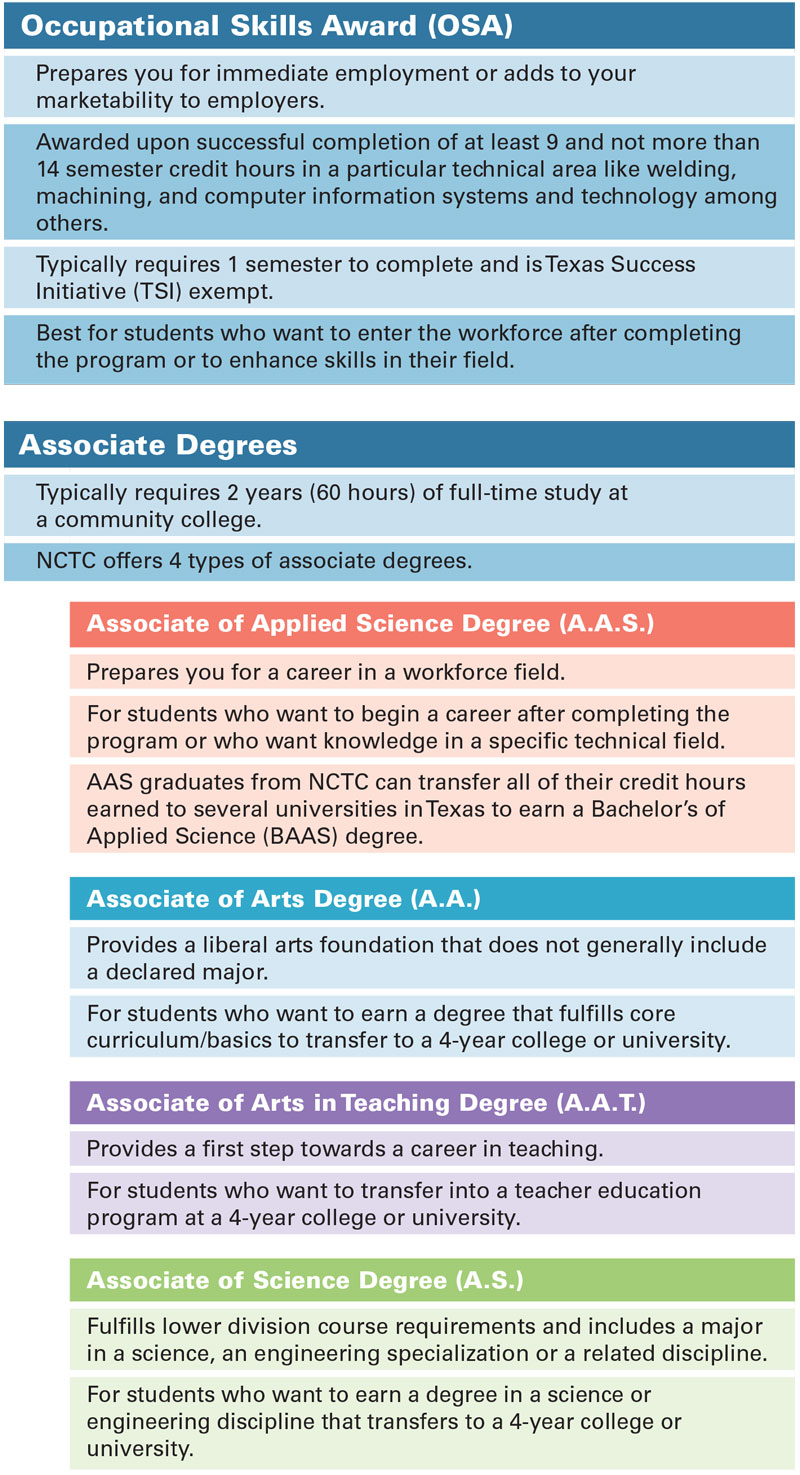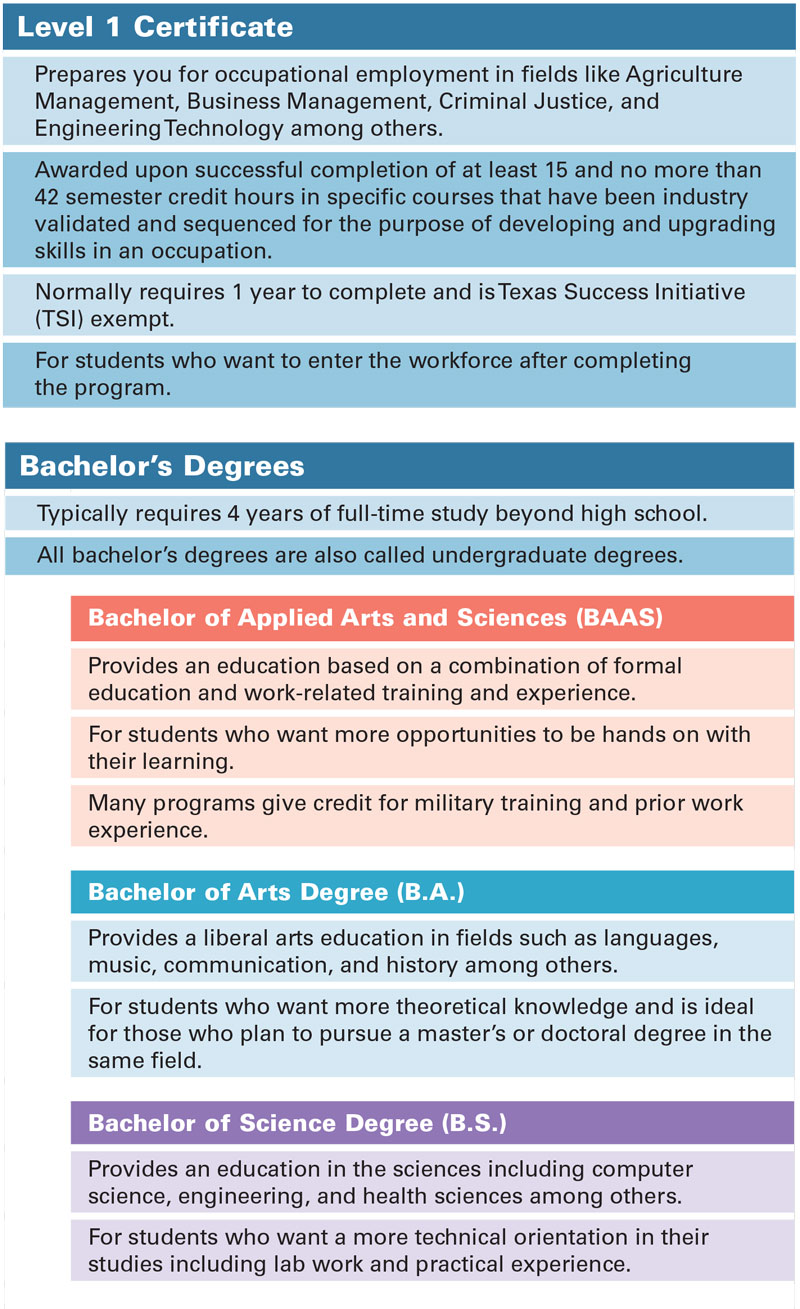 We end here, but higher education options don't end with the Bachelor's degrees.  A Master's degree is the step beyond a Bachelor's degree and the Doctorate is further still.  The internet makes it relatively easy to learn more about Master's and Doctorate degree options.
Regardless of what degree you're seeking, NCTC can help you get started on the right path.  Check out a list of the programs we offer on pages 14 and 15 of this edition of CareerFocus with more information available at www.nctc.edu.  Empower Your Potential at NCTC!