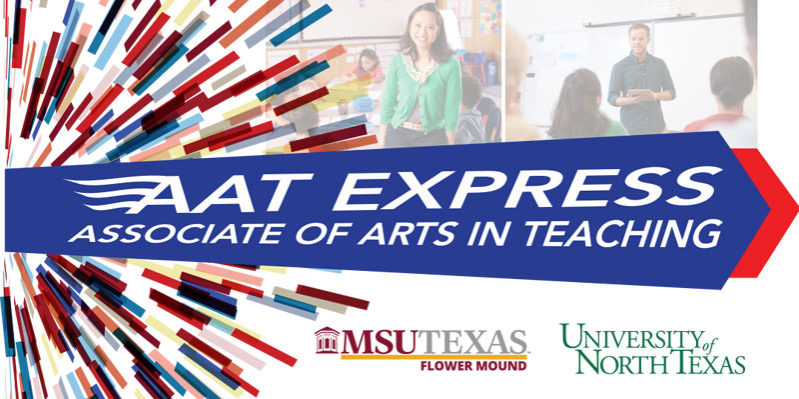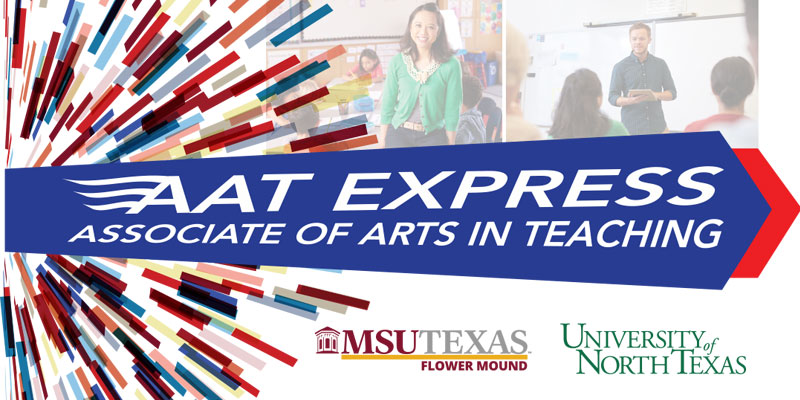 A fast-track-to-teaching program called the AAT Express — currently in place as a partnership between NCTC and Midwestern State University — will expand to include the University of North Texas by Fall 2019.
NCTC's Associate of Arts in Teaching (AAT) Express is an accelerated 18-month program that shortens Teacher
Education students' core curriculum program from four semesters to three with a combination of 8- and 16-week courses plus online and hybrid courses. 
Currently, face-to-face coursework is typically offered in the evenings — after 6 p.m. —  at the MSU NCTC Flower Mound campus at 100 Parker Square Road. AAT Express coursework designated for transfer to UNT will be headquartered at NCTC's Gainesville campus.