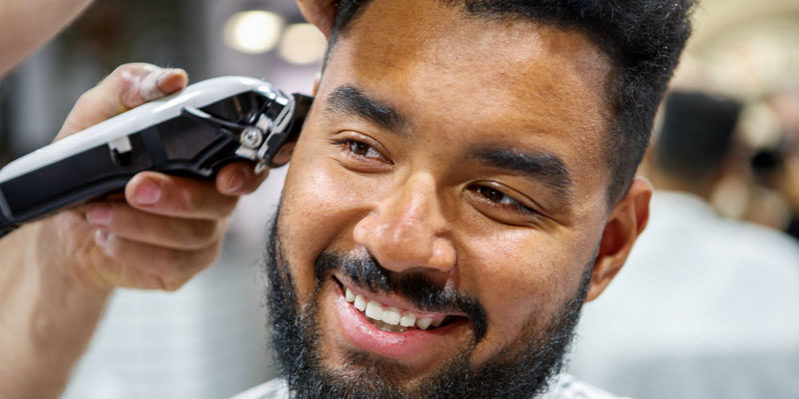 In cosmetology, hair stylists have to be responsive to their clients in order to build a following, and you might say administrators at NCTC followed that model when they decided to start a barbering certification program in the Cosmetology department, starting this fall.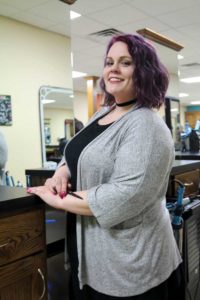 Nationally, barbering is making a comeback in a big way and, in fact, the National Association of Barber Boards of America claims it is the fastest growing profession, with recent stats projecting that men's grooming will represent a $26 billion industry by 2020.  North Texas has its own uptick in elite barber shops, notes Stephanie Lindsey, NCTC's Human Services and Hospitality division chair, and resultingly, her cosmetology students have been clamoring for barbering training. 
"Cosmetologists are not allowed by the state to use straight razors like the licensed barber," Lindsey explains, adding that a stylist is required to hold a barber license in order to work at a barber shop, so being dual-licensed for both barbering and cosmetology will make students "more marketable" and increase their career options.
Requiring 300 clock hours and 11 semester credit hours, NCTC's barbering Occupational Skills Award will run 16 weeks and be offered during each long semester, fall and spring.  Lindsey reports that many current students and former students have already told her they're planning to take these courses, and she's hoping it might also attract more males into the Cosmetology program.
In addition, Lindsey says NCTC is making a bit of "hair history" with the new barbering curriculum — becoming only the second community college in Texas to offer barbering instruction. (The first program, she notes, opens this summer at Weatherford College.)
Former student Rachel Kniss, age 31, has already joined the ranks of NCTC cosmetology alumni who are psyched about signing up for the new program.
"I've always been interested in men's grooming and think it will be really beneficial to have this extra training for my career development," says Kniss, who's currently employed as a hair stylist at a Gainesville location of Great Clips.
Kniss says her journey to cosmetology took a roundabout path. She took general classes at NCTC after high school, before "life events sort of got in the way." She had a son and then returned to school when she was 25, waiting tables and bartending while "basically taking about a semester of coursework per year." 
In May 2018, Kniss graduated from NCTC's Cosmetology program, got licensed by August and took her job at Great Clips shortly thereafter.  A single mother of an 8-year-old and an 18-month-old, she says she's excited about NCTC's new Cosmetology Operator to Class A Barber Crossover program and has already told Lindsey, "Sign me up!"
Contained within the Cosmetology department on NCTC's Gainesville campus, the program's new "Barber Shop" curriculum is set for Tuesday, Wednesday and Thursday evenings from 6-9:30 as well as Saturdays from 8 a.m.-5 p.m. — when real-life clients will come by for their grooming needs.
For more information, contact Stephanie Lindsey at slindsey@nctc.edu and (940) 668-3314.