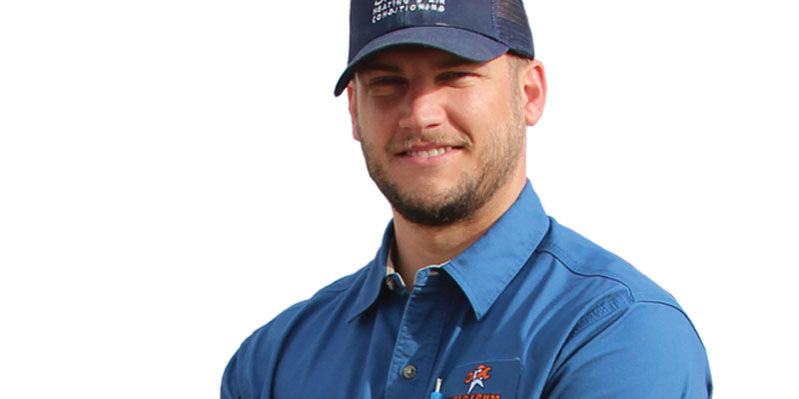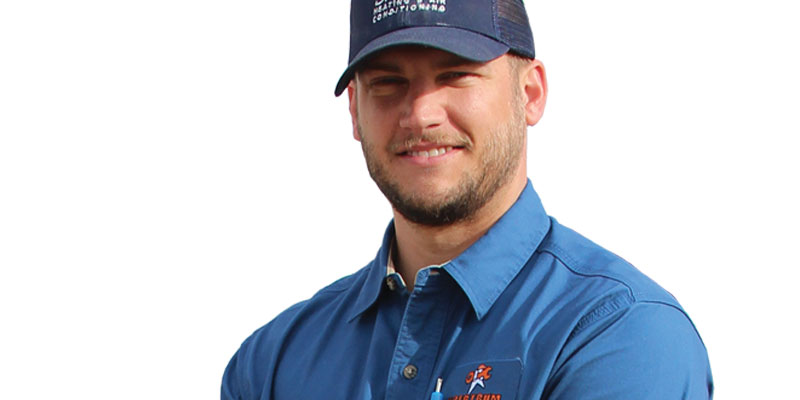 Anyone who calls Texas home knows that nothing makes people hotter than an on-the-fritz air conditioner. We like our creature comforts, and cool indoor air when it's blistering hot outside isn't just a convenience, it's a necessity. Toasty homes in the winter aren't anything to sneeze at either.
The thing is, it takes knowledgeable people to keep our Heating, Ventilation and Air Conditioning Technology (HVAC) systems purring, and NCTC's HVAC department is dedicated to giving students with the aptitude for this kind of work the training they need to create long, profitable careers in the industry.
As the numbers of new commercial and residential developments climb alongside rising population figures for North Texas and beyond, so does the demand for climate-control systems. Industry insiders call it a high-demand occupation, with the Texas Air Conditioning Contractors of America (TACCA) putting employment figures for HVAC technicians on an impressive growth rate of 28 percent in recent years. And with residential HVAC systems generally needing to be replaced every 10 to 15 years, it's a career field that promises steady business and repeat customers.
In the simplest terms, heating and air conditioning systems control and monitor the temperature, humidity and air quality of residential and commercial buildings, a process that involves many mechanical and electrical parts working in tandem — motors, compressors, pumps, pipes, thermostats, switches and more. Technicians follow blueprints when installing oil, gas,
and electrical heating systems, and air-conditioning systems, then install fuel and water supply lines, air ducts, vents, pumps and other parts — plus the electrical wiring. To say the least, such systems are complex, and some serious sleuthing is required when one component or another stops functioning as it should.
Not surprisingly, besides being good with their hands and having a natural propensity for
 solving puzzles and "figuring things out," HVAC personnel typically have some familiarity with fields of study ranging from math, chemistry or applied physics to mechanical drawing, electronics or computer applications. At NCTC, technicians-in-training study thermodynamics and its many facets to be able to effectively diagnose, maintain and repair all of the components. 
"This particular field is mentally challenging," says instructor Kevin Sullivan. "You have to have a very dynamic skill set. This is not a blow-off field of study, and the students realize that on day one when we talk about thermodynamics."   
Brett Moore, chair of NCTC's HVAC Advisory Committee, adds that while students have some classroom time, the majority of their studies take place in the lab, where they learn, trouble-shoot and problem-solve step-by-step with state-of-the-art equipment — and instructors with years of on-the-job expertise.  
"The business that we are in is 90 percent hands-on work," says Moore, who has close to two decades in the HVAC industry and works at Cooke County Win-Air Company in Gainesville. "You have to know how everything works, but you also have to be able to break it down and put it back together properly. The training at NCTC goes a long way as far as translating from a classroom to the field." Enrollment in NCTC's HVAC program includes several levels of achievement. NCTC offers a one-year Level 1 Certificate program. The college also offers a two-year Associate of Applied Science degree in HVAC, with coursework that includes how to properly handle, dispose of and recover refrigerants, and requires acquisition of an EPA 608 certification for handling refrigerants.  Building Science is also part of this curriculum, covering such important aspects as blower door training, duct tightness testing and effective insulation evaluation. Upon completion of the HVAC degree, the student can be a registered certified technician in Texas.
---
Keepin' It Cool
Chase Padgett, a 2017 graduate of the NCTC HVAC program, earned his Level 1 Certificate and is employed at Spectrum Heat and Air and Construction Services in Aubrey. He sings the praises of the training he received at NCTC. 
"The instructors at NCTC are great," Padgett says. "Their knowledge of the field is very helpful when they talk about real life, on-the-job situations. In class, we covered everything from residential to commercial, and the variety of knowledge makes you employable in such a large number of positions."